New page added !
Tuk & Scarlet's litter was born on 24 th September 2009, Tuk is now the proud dad to 5 daughters, see them here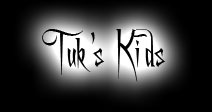 OCT 2009
Recent picture of Tuk Senior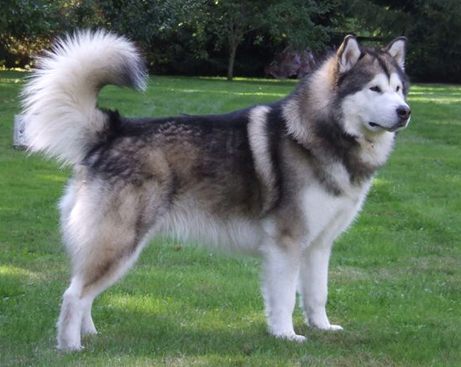 SEPT 2009
Huge Congratulations to Jo & Matt for Seren's new title
WOLFRAVEN STAR STRUK SLAYER WPD
We are really pleased for them, and this makes Seren our first homebred titled dog.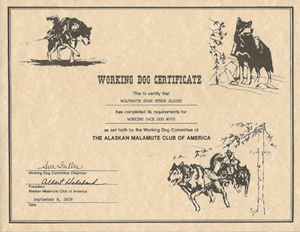 MAY 2009
The Scottish Kennel Club
Tuk was awarded his first Reserve CC under Breed Specialist Judge Jim Broadberry, after Tuk wining a 1st in Limit Dog which also gives him his Stud Book Number,
so Tuk has now qualified for Crufts for life.
We are so honoured to have this special guy, and he sure is maturing into a lovely boy.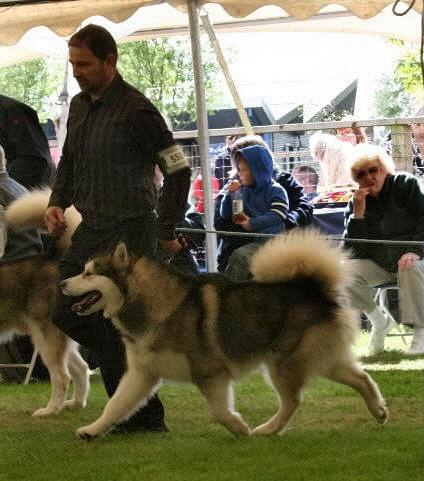 Photo by Mark Squires

Scarlet 'Snowolf Manhatten Heatwave' was rewarded with her 3rd CC making her into 'UK Champion', we would like to congratulate Sharon & Mark with this well deserved win,
and thrilled to be there to see it in the making.
Blaze was awarded a 3rd in the Post Graduate Class qualifying him for the 2nd time for Crufts. Blaze is only shown once a year, but he just loves the show ring, and loved his day out.
Roll on next year!!!!!!!!!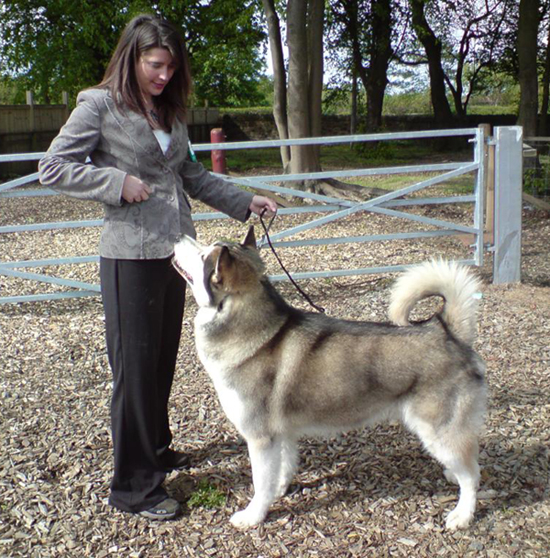 Dakota was awarded Reserve in a very large 'Open Bitch' class, and we are thrilled to see her enjoying the show ring again.
We are extremely pleased with all our dogs placing at the Scottish Kennel Club show, and wish to 'Thank' the judge that thought so highly of them.

Working towards Working Pack Dog
Congratulations to Jo & Seren for completing 4 walks in the New forest over 10 miles + each – We are all very proud of you
Well Done to Michelle for being such a great sport and great witness, your day will come !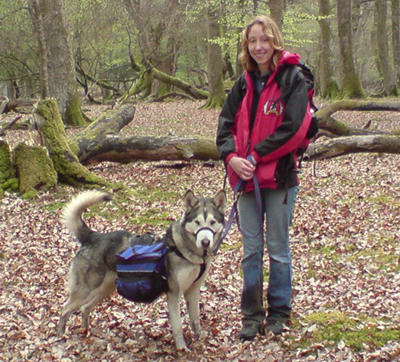 Photo by Michelle Anderson
April 2009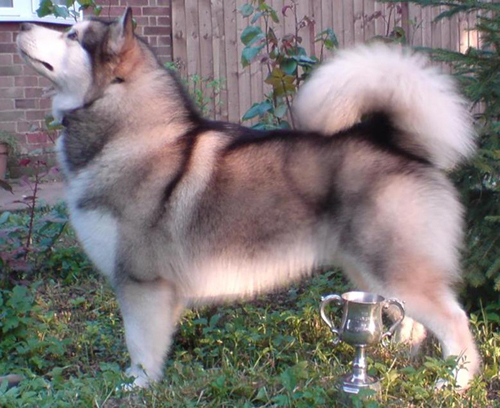 picture by Michelle Anderson
MOYA Results 2008
To say we are pleased, happy, proud is understatement - we are very very proud to announce 'Tuk' Akaila Wolfraven Tuk-So Top Import 2008, and ranked No 2 in the Top Malamute Awards.
We are so pleased to have been given this opportunity to have this special boy. Tuk will be lightly shown in 2009 he will be spending some quality time at home with us
& his other pack members.
Also not far behind, little 'Rumor' Hyteton Relu Rehab for Wolfraven also has an amazing result, with very limited showing 7th in the puppy ranks. She is such an affectionate girl, and we are so pleased to have her as part of our pack.
And not forgetting 'Dakota' Snowolf Chicago Sal for Wolfraven, with only a few shows entered in 2008 a very respectful 8th in the veteran placing. We are so lucky to own this special little lady,she is just the most laid back dog we have owned, and is just a joy to live with.
To a Great Malamute, and Dad of Dakota we showed Dakota at Bournemouth as a tribute to 'Timber' Shepherdsway Wovoka of Snowolf back in 2008, it is fantastic news that
Timber was ranked Top Stud Dog 2008. What an impact this boy made to the world of Malamutes in the UK, and to Sharon and Mark with their selective and careful breeding.
Congratulations to all other Members with their MOYA 2008 results.
Some News from Abroad Uncle Bart is now………………….American Champion Akaila's War Dance!! Congratulations Mike, Dorrit & Weston on a fantastic achievement
- Tuk sends Woo's to Uncle Bart
March 2009
CRUFTS 2009
Tuk Awarded 3rd in a huge Limit Class of 16 entries 0 absent, under Judge Mr Steve Hall qualifying him for Crufts 2010.
Steve Hall Critique:-
A really nice type and lovely in stance, with good proportions and covered in a quality jacket, very good head piece with neat ears, ample neck that he shown off, good in topline most beautiful plumed tail,
good forehand movement but tended to move a touch close behind.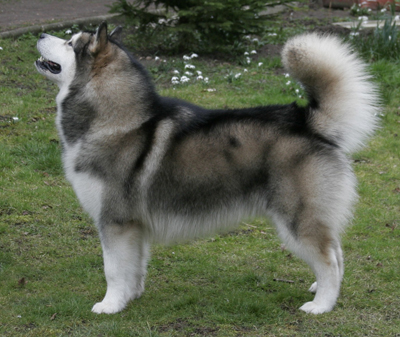 Photographed by Jo Haywood Day before Crufts


Rumor Awarded 3rd in Special Puppy Bitch at Crufts 2009 under Judge Mr Steve Hall qualifying her for Crufts 2010.
Steve Hall Critique:-
A black & white dog that needs a lot more developing to be done as she looks rather fine at present, but hopefully time is on her side, sweet expression coming form this balanced skull,
ample neck, plenty of leg.
February 2009
Tuk Awarded 1st in Open Dog & RBOB at National Working & Pastoral Breeds Society under Breed Specialist Judge Mrs Elizabeth Bruns (Kirakoo)
Mrs Elizabeth Bruns Critique:-
An excellent head with nice dark eyes and small ears giving an overall great expression. Good bone and feet. Lovely outline with deep chest. Moved with power and drive.
Some News from Abroad Sister Dani is now………………….American Champion Akaila's Spirit Dancer!! Congratulations Mike, Dorrit & Weston on a fantastic achievement -
Tuk sends Woo's to litter sister Dani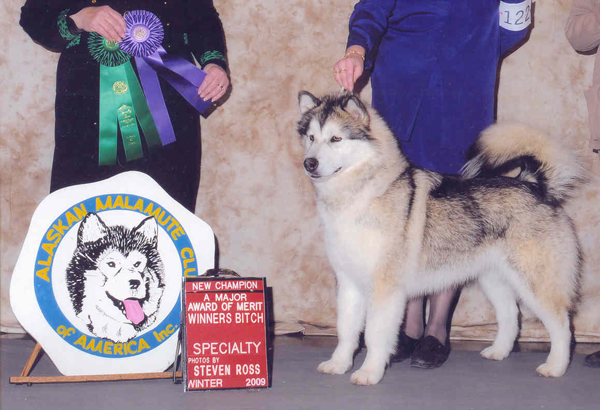 January 2009
Wolfraven Pack heads up to Aviemore for Holiday & Fun. Below are a few pictures of the gang.